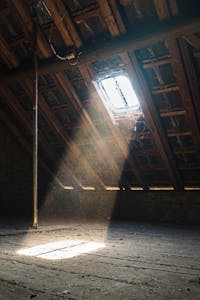 A Look at Insulation
Temperatures are dropping – is your heating bill rising?  If so, it may be time to consider improving your homes insulation "R" Value.
Basically, the "R" value refers to the insulating materials "Resistance" to heat flow.  The higher the "R" value, the better the insulating capacity will be.
Insulating specs and codes aren't equal across the map. Each region or county determines the appropriate level of protection required.  This level is based as a minimum requirement and is written into the building code.
I spoke to Aiden Lynch of Lynch Insulation.  Aiden is based in Waterford and services Norfolk County and surrounding areas.  He mentions that recently, his county's building code for insulation has increased.  Ceilings with attic space must now have a minimum R-60, while ceilings without attic space are able to pass with a level of R-32.  He adds that it's common for homes 50 years and older to have virtually no insulation in the walls and poor coverage in the attic.  "Every home has its' unique factors."  "Even after increasing your attics R value, if you're not the original homeowner, it's difficult to accurately determine the levels of insulation within your walls.  You may be unaware of additional insulation installed during a previous renovation."  If you are still convinced that your home is experiencing heat loss, or it's just not as warm as you expect it should be, there is another way to help locate areas in your home where heat may be escaping.  The use of a Thermal Imaging Camera has become a valuable asset at Lynch Insulation.  Its' use has helped pinpoint problem areas of heat loss quickly and efficiently - areas that would otherwise be invisible to the naked eye.  The information gathered from a thermal imaging camera can be of great value and can be vital when planning a strategy to end, or at least reduce heat loss.  Your investment in an insulation upgrade is a true win – win!  You'll save money on your heating costs and be more comfortable year-round!
Keep in mind, as the 2019 comes to an end, certain insulation rebates are still available. 
Join our site and place a request post for a Professional Insulation Contractor to contact you for more details!