I would like to welcome Bob Deeks of RDC Fine Homes as a new member of our site! RDC Fine Homes operates out of 5 locations in beautiful British Columbia and has won multiple awards for their home building construction and renovation projects.  Bob has kindly granted us permission to provide some of their blog content from which you may learn and enjoy - Thanks Bob! 
HOW TO ADD VALUE TO YOUR HOME
For most people, their home is the most expensive thing that they'll ever buy. Some people buy to get onto the property ladder, some want their dream home and others buy to suit their changing needs. But one thing that all homeowners want to do is add value to their home.
BIGGER IS BETTER
As the old saying goes "bigger is better." This definitely applies to the world of real estate. Renovating your home and increasing your square footage also increases the value of your home. Adding a bedroom will have a big impact on the value of your home.
Converting your attic or basement into a new bedroom, or building an extension to your home will make it more valuable. An extra room gives a home more flexibility. Young families will have different needs for their rooms as their children grow. Kids will be happy to share a bedroom when they're young, but when they get older they'll want their own space. In the meantime, that room can host guests, or even double up as a study.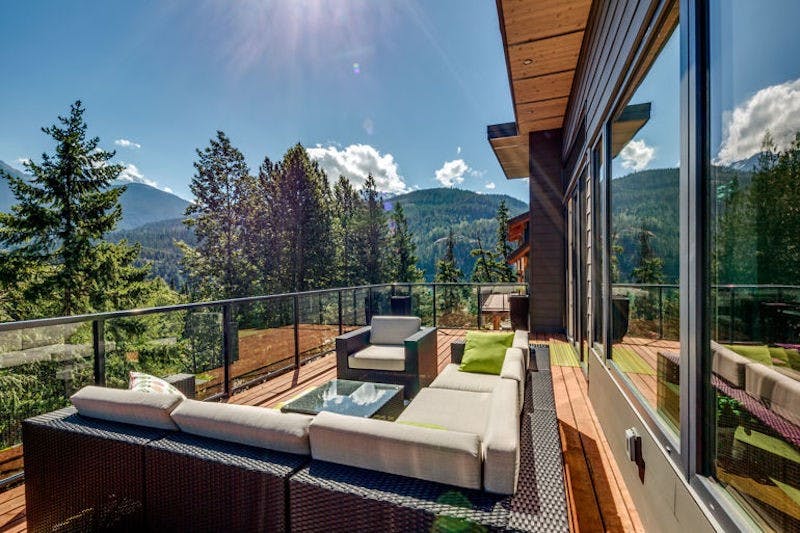 Who wouldn't want to entertain their friends here?
Outdoor Space
Extending our property doesn't have to be limited to just the interiors though. Gardens and outdoor spaces are also very valuable to home life. Gardens are great places to entertain in warmer months and are fantastic for young families. Patios and decks can also be considered as an extension of the living space. Having a space to allow for dining al fresco or watching the sunset with a glass of wine will make your property much more attractive to potential buyers.
ENERGY EFFICIENT
In today's market, it is essential for homes to be energy efficient. People care about the environment and will try to do their part to help the planet. One of the best ways to do this is by making sure your home is energy efficient.  It also helps that energy efficient homes are cheaper to run!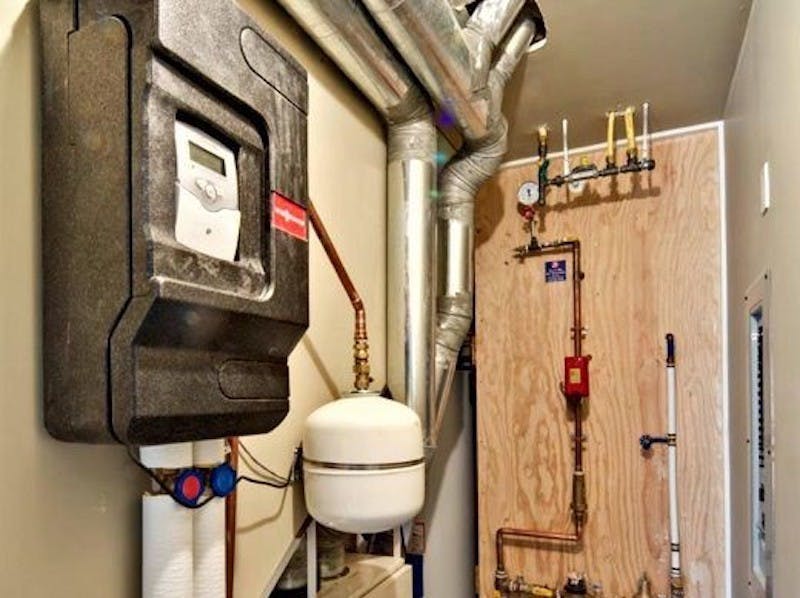 The heating system - at the heart of every home
Heating Systems
Heating systems take a big toll on the energy consumption of our homes. During winter it's not uncommon to see the thermostat cranked up all day long and even have the fire blazing. Unfortunately, many heating systems are run on fossil fuels and are quite inefficient. Installing a geothermal heating system is a great first step in making your house more efficient, lowering utility bills and increasing property values!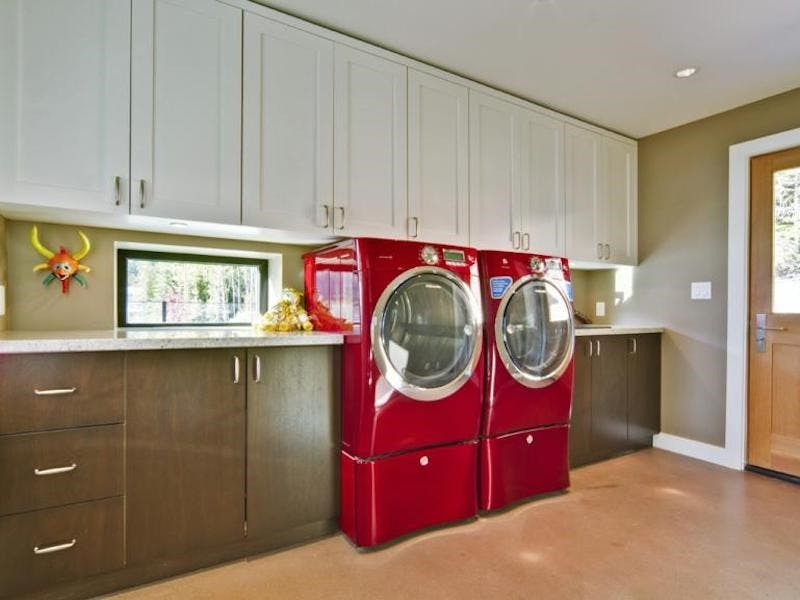 Modern appliances can make a big difference to your home
Appliances
If you're not able to make large scale changes right now, there are some smaller changes that everyone can make. Replacing older appliances with energy rated ones is a great start. Older washer and dryers can waste a lot of energy! Even small touches like using LED lights can go a long way. All these small changes can add up to a more valuable home!
A house that looks good is worth more than one that doesn't. It may seem simple but first impressions do last, especially when it comes to houses. By maintaining the look of your house and updating when needed,  LOOK BETTER
you can add value to your home.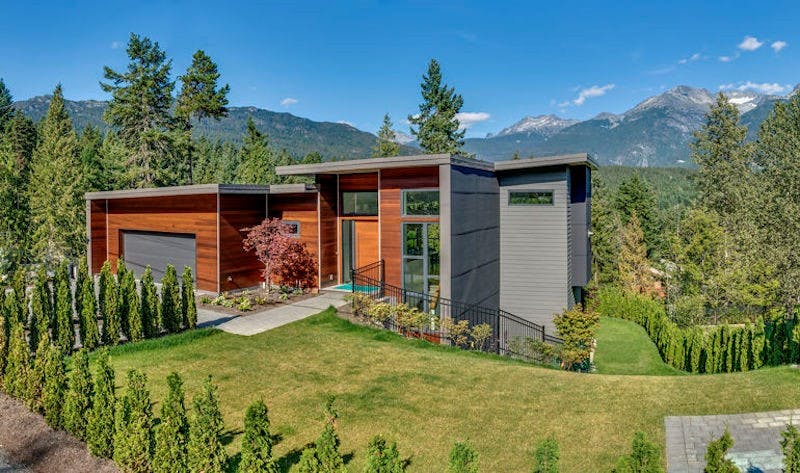 First impressions do last!
The Exterior
Maintenance plays a big part in keeping your facade looking fresh. By running regular checks of roof tiles, drainpipes and the exterior of your home, you can stop small problems turning into bigger ones. If you're selling your house and have upcoming viewings, make sure that you take care of the lawn and ensure that fences, driveways and paths are in tiptop condition.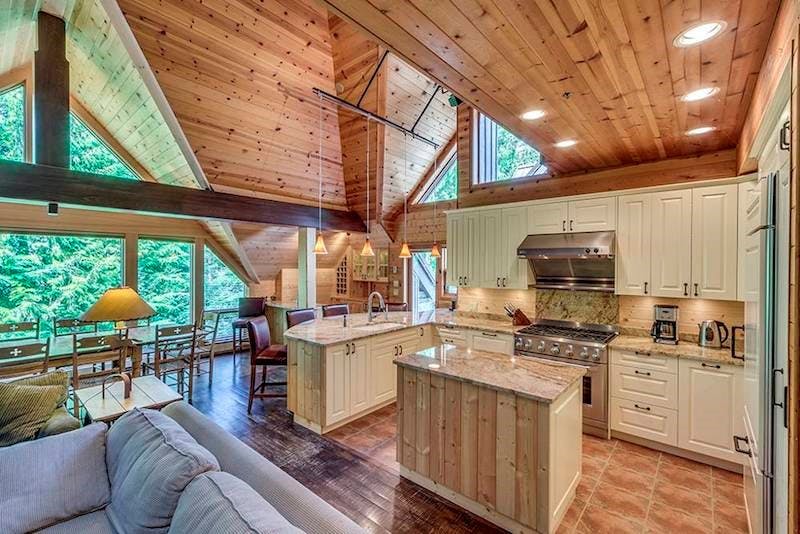 Timeless Designs
Design Choices
Keeping your home current will also help it retain its value. I know most of us have fallen victim to some interior design fads like shag carpet, but these design choices can impact how much your home is worth. Timeless designs are a smart choice when updating your interiors.
Ready to add value to your home? Our experienced and knowledgeable team are ready to help whenever you are. Get in touch with us today and realize the full potential of your home!