How often have you opened up your old paint cans to do some touching etc. up and found this: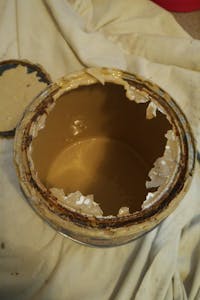 And -You know when you pour out the paint, dry bits will end up in your tray - then on your walls - so you'll be rewarded with both headaches and a poor quality finish!
Here's a solution that will help reduce or eliminate these issues!
When you open your can for the first time, take a screw driver or other pointed tool and punch holes in the lip of the fresh can.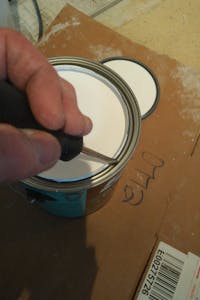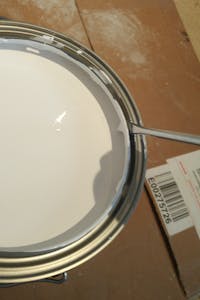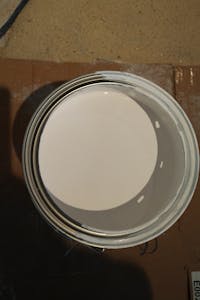 These drip holes will allow your residual paint to fall back into the can making clean up and closing the lid much easier.  The next time you open your can you'll be happy you did! 
Also remember – when you come to pour the paint, turn the can to protect the label side with your preferred language so you can read the whole label in future!
Are you interested in learning an easy technique for cutting in paint lines in ceilings etc?